Happy (early) Mother's Day, friends!  My boys have been coming home from preschool with the cutest Mother's Day crafts.  Of course, I always love their artwork, but the "extra" love and thought they put into their gifts for me really shine through in their faces!  It melts my heart.  And it helps make all those "tough" moments of mommyhood melt away as well.  Enjoy your weekend.  And every day enjoy your little ones!
Now, onto the Welcome Party Wednesday Link-Up…  This is a place where other fantastic bloggers can come share fun and fresh new ways to makeover your heart and home!  In other words… anything that makes family life easier or more fun is what the link-up is all about!  Each week I'll pick my 3 favorite posts from the previous week's link-up for you to enjoy! Posts must be family friendly and can include the topics of…
Mothering
Kid's activities and crafts
Family fun activities
Organizing
Decorating
DIY home projects
Marriage
Homemaking
Recipes
Crafts
(Please do not link giveaways, other link ups, and paid product reviews. I reserve the right to delete any links that do not adhere to this requirement.) If you link up, please…
Include a link to the Welcome Party Wednesday Link-Up, post my button on your site OR add the link party badge to your own posting.  (HTML codes can be found in the sidebar.)
Know that by linking up, you will receive a weekly notification/invitation to join the Welcome Party Wednesday Link-Up.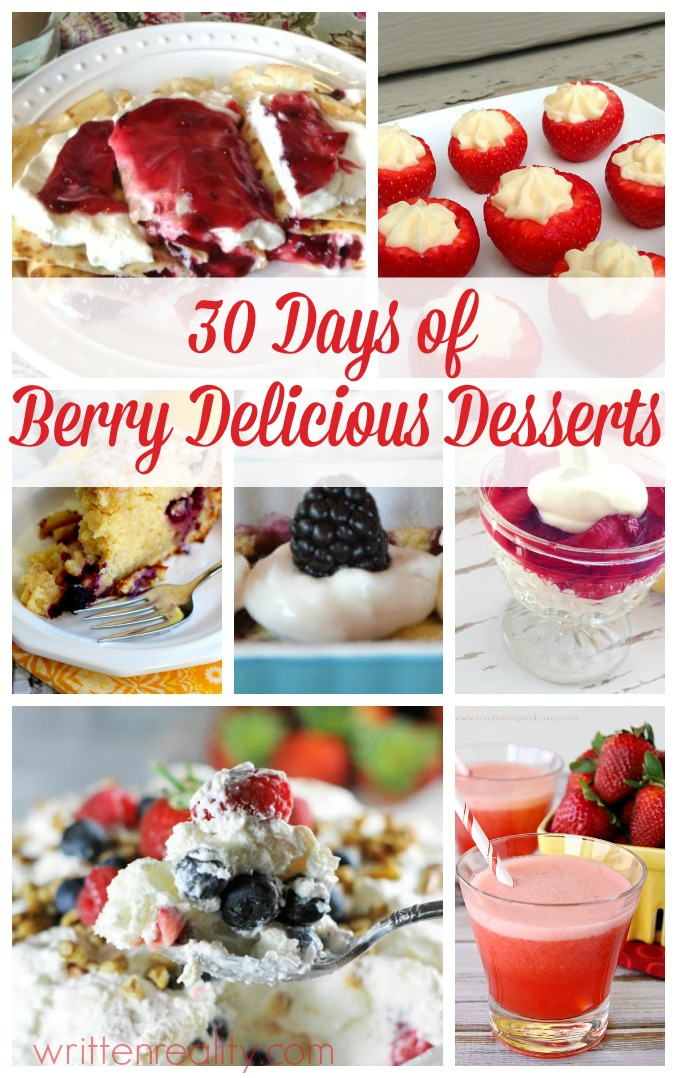 30 Days of Berry Delicious Desserts from Written Reality
I'm not sure which makes me happier for summer… grilling out or having fresh berries in season!  I want to try ALL these recipes!  What a great resource for some "berry delicious" desserts!
A Great Day, An Amazing Year – A Journey from Illness to Health and Happiness  from Our Little House in the Country
Take a minute and be honest with yourself here… how much time do you take taking care of you?  I think so many of us can relate to trying to do it all.  But this story is a great reminder that sometimes what we should be doing is slowing down and taking care of ourselves so we can better take care of our children and family.  Ciara from Our Little House in the Country came to this after a scary, life threatening medical encounter, and is sharing with her journey and a "year of joy, of family, of health, of simple, of calm, of feeling at home."
Easy Indoor Ring Toss for Preschoolers from Love and Marriage
This activity is simply brilliant!  Simple and easy, yet hours of fun!  Aren't these our favorite kinds?  Way to go, Liz!  Thanks for sharing with us!
Let's get this week's party started!