Every night at bedtime, I give my boys a rundown of the next day's activities.  Last night when I told them we would be going to the YMCA again, I added that we would be going quite a bit more now that school is out.  My oldest got the biggest smile and said, "Yah, we don't go to school anymore!  We get to stay home with Mommy!"  My heart just overflowed with joy at these words.
My boy is excited to be home with me!  Yes!!!  I'm thrilled!  As much as we love our kids, it is also nice to hear them express their love in return (unprompted)!  It encourages me and yet saddens me that the days are going so quickly!  It also makes me question how we are going to spend our days together so that they are special to us all.
I am in awe of all the wonderful ideas shared here on this link up!  I encourage you to find your favorites and get busy cherishing each moment with your kids!  This may be a Wednesday link up, but every day is a great day to play!  Please share with me in the comments… How are you spending your days with your children?
The Welcome Party Wednesday Link-Up may include anything that makes family life easier or more fun!  Each week I'll pick my 3 favorite posts from the previous week's link-up for you to enjoy! Posts must be family friendly and can include the topics of…
Mothering
Kid's activities and crafts
Family fun activities
Organizing
Decorating
DIY home projects
Marriage
Homemaking
Recipes
Crafts
(Please do not link giveaways, other link ups, and paid product reviews. I reserve the right to delete any links that do not adhere to this requirement.) If you link up, please…
Include a link to the Welcome Party Wednesday Link-Up, post my button on your site OR add the link party badge to your own posting.  (HTML codes can be found in the sidebar.)
Know that by linking up, you will receive a weekly notification/invitation to join the Welcome Party Wednesday Link-Up.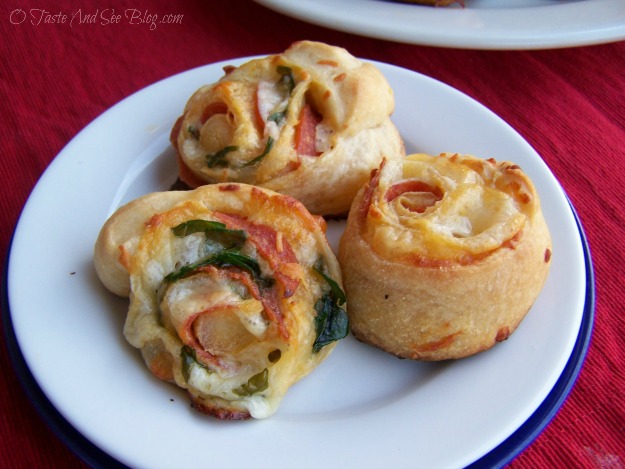 Pizza Pinwheels from O Taste and See
I am in love with this pizza pinwheel idea!  I love to entertain and am always looking for a creative dish that everyone will enjoy… and who doesn't love pizza?!  Plus, the recipe is simple and can be easily customized to accommodate all tastes!  I can foresee this coming up soon on our menu!
 "Are We There Yet?" Map Game from Growing Book by Book
These map games are brilliant!  My boys are so good at picking out places they know and how much fun to map them along the way!  Plus, you'll regain some sanity in the car by not hearing, "Are we there yet?"
Daddy's Treasure Box from Kitchen Floor Crafts
This treasure box for Daddy is an adorable way to show Daddy just what an awesome guy he is!  A functional and sentimental gift is my favorite kind to give… and it's fun for the kids to make too!
Let's get the party started!