From playdates to early Father's Day festivities, our home has been filled with friends and the squeals of happy children this week. And nothing makes me happier! Sure we still have our list of summer to-do projects going, but this week has been about fun and relationships. Living and loving! Six kids exploring the backyard and trying to make fire by rubbing sticks together. Laughing with friends over drinks on our patio. Climbing into my boys' clubhouse at the top of their playset to get front row seating to the construction trucks at work on the property behind us. Not every day has to be a craft day or filled with learning activities. Some days just require being… and being together. Those are the best days of all!
For the days you do need activities and great new recipes… the Welcome Party Wednesday Link-Up is your resource! So kick back and get inspired with ideas for more family fun!
The Welcome Party Wednesday Link-Up may include anything that makes family life easier or more fun! Each week I'll pick my 3 favorite posts from the previous week's link-up for you to enjoy! Posts must be family friendly and can include the topics of…
Mothering
Kid's activities and crafts
Family fun activities
Organizing
Decorating
DIY home projects
Marriage
Homemaking
Recipes
Crafts
(Please do not link giveaways, other link ups, and paid product reviews. I reserve the right to delete any links that do not adhere to this requirement.) If you link up, please…
Include a link to the Welcome Party Wednesday Link-Up, post my button on your site OR add the link party badge to your own posting. (HTML codes can be found in the sidebar.)
Know that by linking up, you will receive a weekly notification/invitation to join the Welcome Party Wednesday Link-Up.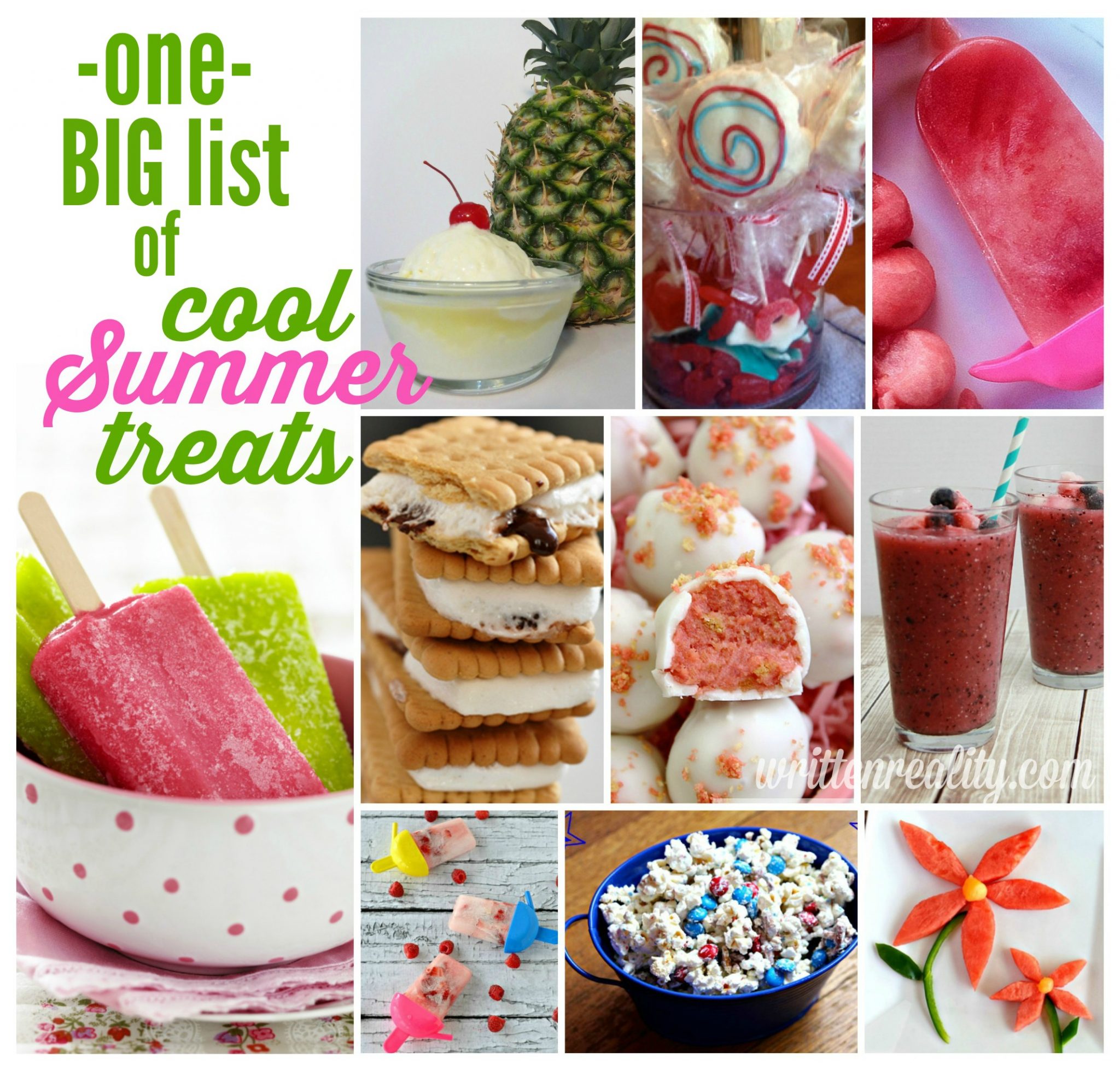 One Big List of Cool Summer Treats from Written Reality
I instantly started drooling just reading this yummy list of treats! Who doesn't enjoy a cool summer treat on a hot, sticky day? Some of them are even healthy! Yippee! I'm going to make some of these for our guests this weekend! Can't wait!
Free Printable Housework Organizers from Eliza Ellis
Not that I love housework, but I love being organized! I already have a routine to daily housework tasks like dishes and laundry. Maybe if the rest of my housework were organized and so nicely scheduled, I would actually find time to wash windows or clean baseboards. I can't wait to try this!
A Different Kind of Mother's Day & Father's Day from Every Star is Different
Almost every day I say these words to my boys, "I'm so glad that God let's me be your mommy!" I want them to know without doubt how much they are loved and what a special gift it is to me to raise them. So I love this fresh look at both Mother's Day and Father's Day from Every Star is Different. Whether you want to document a lifetime of love for your child, smooth over past hurts, or ease a stressed bond with your child… this idea is beautiful!
Let's get the party started!