Oh the fun of going to Grandma and Grandpa's house!  Not just for the boys either!  This week my two big boys are spending the week at my parent's house.  It's a week of fishing and picnics and parks!  It's a week of pre-bedtime phone calls full of exciting squeals as they tell me their day's activities.  For Ethan, my smallest guy, it's a time of independent play.  Much of what he knows and does mimics what he sees his brothers do.  So getting to explore the toys his brothers don't usually let him play with is a treat.  Plus, it's extra hugs and cuddles and mommy time!  And for me, it's a project week!  My hubby said my project to-do list is so long it'll take me weeks to get it done.  It's a starting point though.  If I don't get them all finished, at least I've gotten a break from routine and I'm refreshed for when our little family reunites.  That's enough for me!
What do you do when you have time to yourself?  Projects?  Relax and refresh?
The Welcome Party Wednesday Link-Up includes anything that makes family life easier or more fun!  Each week I'll pick my 3 favorite posts from the previous week's link-up for you to enjoy! Posts must be family friendly and can include the topics of…
Mothering
Kid's activities and crafts
Family fun activities
Organizing
Decorating
DIY home projects
Marriage
Homemaking
Recipes
Crafts
(Please do not link giveaways, other link ups, and paid product reviews. I reserve the right to delete any links that do not adhere to this requirement.) If you link up, please…
Include a link to the Welcome Party Wednesday Link-Up, post my button on your site OR add the link party badge to your own posting.  (HTML codes can be found in the sidebar.)
Know that by linking up, you will receive a weekly notification/invitation to join the Welcome Party Wednesday Link-Up.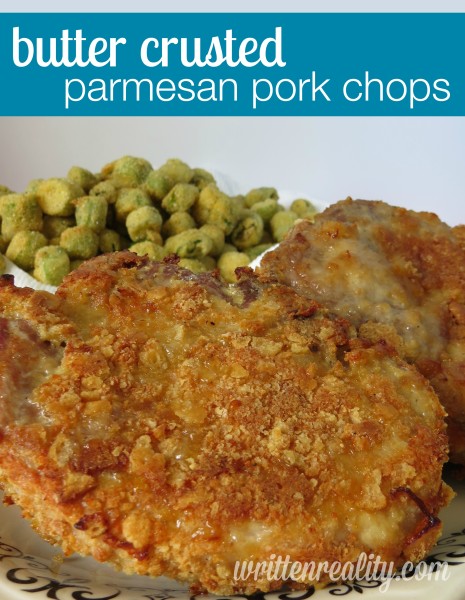 Butter Crusted Parmesan Pork Chops from Written Reality
Ok, I just want to go to dinner at Mitzi's from Written Reality's home!  All her recipes look delicious!  If you haven't checked out her site yet, please do… just not on an empty stomach!
8 Tips to Affording a Large Family by Fruitful Families
Let's be honest… kids can be expensive.  However, the joy that they add to our lives is priceless.  Whether you have 1 or 2 kids or a large family, Fruitful Families provides 8 terrific tips to help keep your growing household in good financial standing!
Surviving Summer at Home with the Kids from Chicken Babies
As much as we may not like to think of it as "surviving" summer with our children, it can definitely be challenging at times.  You know, the days when the kids are moping about how bored they are and you've used your best ideas and all your patience to get through the day.  Well, these tips from Chicken Babies can help save your summer and provide hours of family fun!
Let's get the party started!