Using just one word, how would you describe your week?  Mine is PRODUCTIVE.  The house is clean, the laundry is caught up, the boys & I have been diligently working on their summer reading program.  Plus, I've been getting to the YMCA, have actually had decent night's of sleep, and… I've been crossing things off my To-Do list like crazy!  It's as if someone pushed the pause button on the remote of life and time has stood still while I busily (and happily) plow through my workload conquering one task after another, while still finding time for fun.  I'm not saying this to gloat, but rather to bask in this moment of calm and clarity for I know if I blink too long, it will be gone and the typical craziness and chaos of our life will once again ensue.  My life isn't perfect, but it makes me perfectly happy and that's what counts!


The Welcome Party Wednesday Link-Up includes anything that makes family life easier or more fun!  Each week I'll pick my 3 favorite posts from the previous week's link-up for you to enjoy! Posts must be family friendly and can include the topics of…
Mothering
Kid's activities and crafts
Family fun activities
Organizing
Decorating
DIY home projects
Marriage
Homemaking
Recipes
Crafts
(Please do not link giveaways, other link ups, and paid product reviews. I reserve the right to delete any links that do not adhere to this requirement.) If you link up, please…
Include a link to the Welcome Party Wednesday Link-Up, post my button on your site OR add the link party badge to your own posting.  (HTML codes can be found in the sidebar.)
Know that by linking up, you will receive a weekly notification/invitation to join the Welcome Party Wednesday Link-Up.
Paleo Banana Pancakes from Homegrown State of Mind
Good morning!  These healthy banana pancakes would make anyone wake up with a smile on their face!  What a delicious way to get the day started!  Or heck… have them any time of day.  Who said breakfast only comes in the morning?!
Super Easy Alfredo Roll Ups from Mama's Got It Together
Who doesn't love the word "Easy" when it comes to cooking!  Both pasta and Mexican are favorite foods in our house.  These roll ups look like an awesome combination of both!  Super can't wait to try this super easy recipe!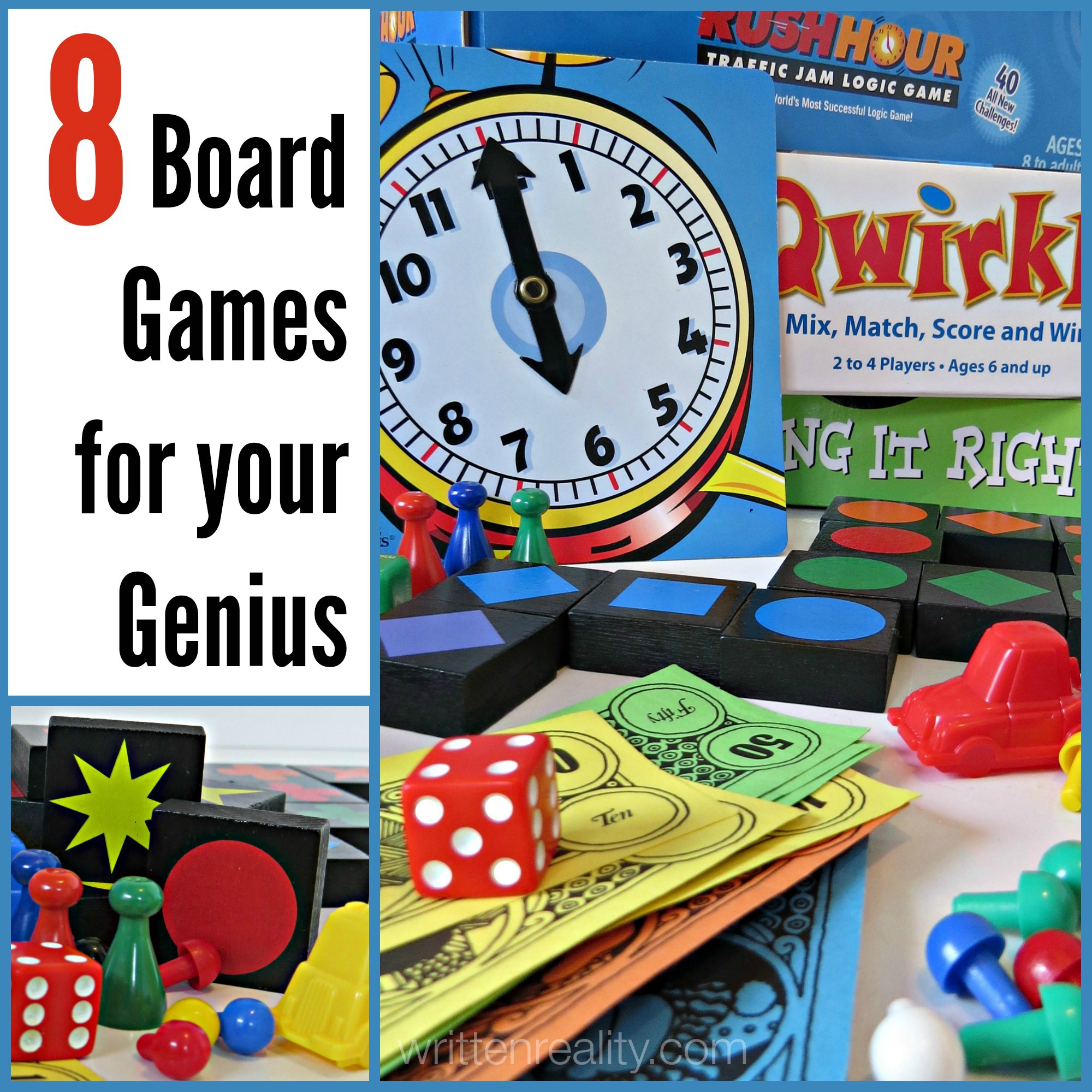 8 Board Games for your Genius from Written Reality
Family game night is a big hit at our house.  It is such a sweet bonding time.  It brings such big smiles and lots of giggles to all gathered around our table.  As if that weren't enough, game time is a great learning time for kids.  These board games are great learning activities and boredom busters!
Let's get this party started!