The countdown is on. In exactly 2 weeks, my oldest son starts Kindergarten so I am squeezing in as many activities for summer fun as our days can hold. Last week we baked cookies for the firemen. When we delivered them, we got a tour of the firetrucks and rescue vehicles. Then my hubby took us for a tour of his work (he's an engineer for a large truck/semi corporation) which was really neat! We've ridden bikes and trains and buses and water taxis. We visited a planetarium and played with our cousins. I feel the time crunch as the summer is ending and am trying to fit in as much fun as possible. My boys, on the other hand, just want to stay home and play outside riding bikes and doing Legos. Sometimes it's the littlest things that matter most!
What are you doing to finish up summer before school begins?
I love our Welcome Party Wednesday Link-Up because it is a resource of ideas to help you make each moment count, make family life easier, and add more fun to your life! These other women, moms, and bloggers are sharing their experiences to help us make ours better! I hope you enjoy them as much as I do! Each week I'll pick my 3 favorite posts from the previous week's link-up for you to enjoy! Posts must be family friendly and can include the topics of…
Mothering
Kid's activities and crafts
Family fun activities
Organizing
Decorating
DIY home projects
Marriage
Homemaking
Recipes
Crafts
(Please do not link giveaways, other link ups, and paid product reviews. I reserve the right to delete any links that do not adhere to this requirement.) If you link up, please…
Include a link to the Welcome Party Wednesday Link-Up, post my button on your site OR add the link party badge to your own posting. (HTML codes can be found in the sidebar.)
Know that by linking up, you will receive a weekly notification/invitation to join the Welcome Party Wednesday Link-Up.
Savory Summer Steak Marinade Grill Recipe from Jodie Fitz
I love natural, made froms scratch marinade, sauce, and spice recipes… and this one sounds delicious! Plus, it's versatile… use it as a marinade or a dressing for salads! Unfortunately, my hubby is not a mushroom fan, but it would be simple to adapt to fit any palatte. I can't wait to try it!
Living a Simpler Life from Made to Mother
I cannot tell you how much I love this post and how true this rings for our family as well. We prefer pretend play, bike rides, and working in the yard to TV or video games. We love entertaining friends and love doing game nights with guests! These are the things I want my kids to know and remember… that mom & dad took time for them, played with them, and asked them about their day rather than living behind the screen of a computer or phone.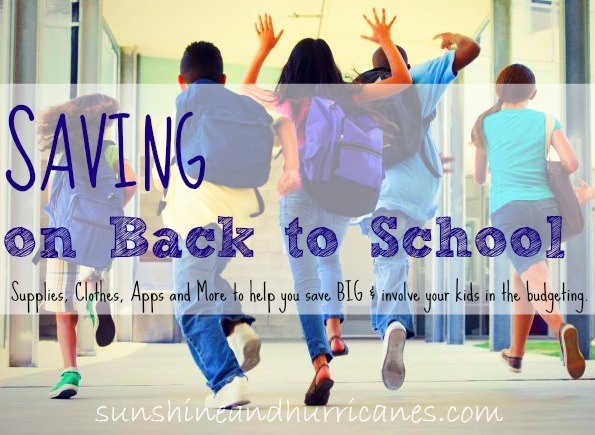 Saving on Back to School from Sunshine & Hurricanes
This is one of the BEST and MOST HELPFUL Back to School shopping posts I've ever read! If you have kids headed to the classroom, check this out! Easy ways to price compare, tax-free days for school supplies in some states, and more! I'm so glad I read this and you will be too!
Let's get the party started!